The Inside Out Couples Intensive is not for couples who have given up on their relationship or are not interested in putting in the necessary real work that it takes to create a successful nurturing relationship. However, if you are committed to working on your relationship and growing as individuals as well as a couple and building a relationship that not only survives the test of time, but also thrives through the ups and downs, this program is for you!
The Inside Out Couples Intensive creates change from the inside out



Through this focused, self-paced course, you will find new hope and discover a new love for yourself, your partner and your life.

It is a fundamental truth that in order for your relationship to change, you must change and grow as an individual. Couples, regardless of their faith, backgrounds and/or beliefs will find these 3 sessions (The Blueprint, The Gatekeeper and Understanding to be Understood) meeting them where they are and transforming them at the source of their challenges. Your relationship and your lives will be enriched and transformed in ways you never imagined.

The Inside Out Couples Intensive is an audio/visual program that provides information and guidance you and your partner can listen to and follow TOGETHER at your own pace and in the privacy and comfort of your home. It can help you to remove barriers, rebuild trust and rekindle your love for each other by providing you with a deeper understanding of not just what is happening and why it's happening, but also how to correct what's happening.

Why this intensive?
Work through the program at your pace in the privacy of your home

You are tired of silently suffering

You are desperately seeking answers

You are trying to make logical sense of spiritual and relational concepts without truly understanding the mental challenges

You may be ashamed to go to your pastor, church, friends or a counselor and ask for help

Yes, there are Biblical and foundational truths for great marriages, however, the mind has to be receptive

We are creatures of habit. Behaviors dictate results. Change the Behavior--Change the Results.
Here's what you get ...
Three training modules (mp4 format)

Module 1: The Blueprint (1 Hour and 25 Minutes)

Module 2: The Gatekeeper (1 Hour)

Module3: Understanding to be Understood (I Hour and 19 Minutes)

Couples Intensive Workbook

Three exercises + BONUS section in workbook with additional 11 exercises
(c)2017 K.L. Alston & K.L. Alston Enterprises. All rights reserved.
Testimonials - Here's what they're saying about the Inside Out Couples Intensive
"This program saved our relationship. If you are serious about yours and making it work, this is the program for you." J & R Franklin
"We were actually in marriage counseling when we purchased the Inside Out Couples Intensive program. This was one of the best decisions we could have made. This program was instrumental in us continuing our counseling sessions with a much different attitude and expectation. It made us look at ourselves regarding what needed to change instead of looking at the other person. We highly recommend this program for your relationship. It really helped us and made a difference." K & M McDaniel
"Being able to go through the sessions together and in the privacy of our home was very nice. Having the workbook as a tool was also a big plus. We both were able to follow along and take notes and then we were able to compare our notes and get a deeper understanding of what we were getting from the sessions as individuals. Each session was easy to follow and well laid out and we are able to go back through it as often as we like. This is definitely a program you should order" D & P Williams
"When my wife and I were processing if we should purchase this program or not, one of the determining factors was the cost. At $349, we figured what do we have to lose. I mean, two counseling sessions would cost more than $349 so we decided to give it try. The decision to purchase this program was one of the best decisions we could have made for our marriage. This program made us take a deeper look at ourselves and made us realize that if our relationship was going to change, we had to change first. Knowing what we know now, we would pay $2,500 for it." E & F Watson
"We decided to purchase the program since we are dating. It has opened our eyes to some things that we more-than-likely would not have discovered if it had not been for the program. Since we are discussing marriage, we are now better equipped to have the real types of conversations we need to have. You cannot go wrong with this program." K & B Thompson
"Hands down the best information we have found regarding building a better and more intimate relationship from the inside out. If you are in a relationship and thinking about being in a relationship, you need to get this program." S & B Bradley
Your Instructor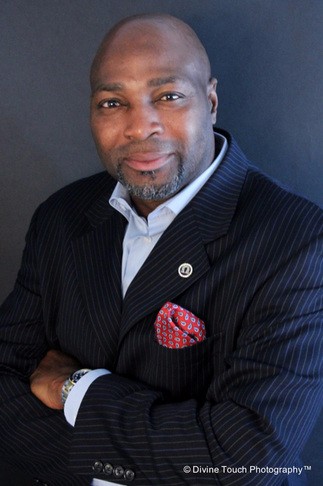 Over the past two decades, Mr. Alston has assisted thousands of individuals and couples with creating and sustaining true permanent change in their lives and in their relationships. He is a published author, certified master coach and trainer and a certified NLP practitioner. His insight into behavior modification, effective communication, subconscious biases and emotional intelligence is what prompted the creation of the Inside Out Intensives.
His intrinsic approach to modeling excellence and self-mastery makes him one of the most engaging, thought-provoking and sought-after coaches and trainers today.
Frequently Asked Questions
When does the course start and finish?
The course starts now and never ends! It is a completely self-paced online course - you decide when you start and when you finish.
How long do I have access to the course?
How does lifetime access sound? After enrolling, you have unlimited access to this course for as long as you like - across any and all devices you own.
"Great relationships don't just happen, they're nurtured." K.L. Alston

So what are you waiting for? Enroll now to nurture your great relationship today!