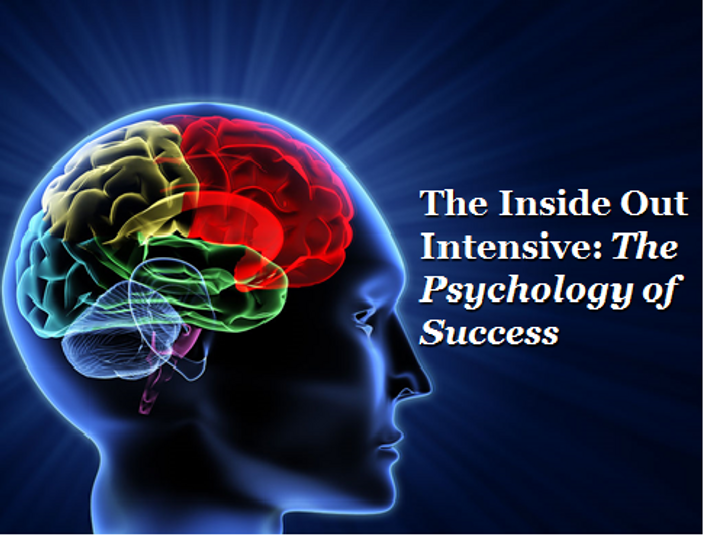 The Inside Out Intensive: The Psychology of Success Online Program
Live Your Best Life!
For years, I struggled with achieving the success and happiness I truly desired and it wasn't because of a lack of effort on my part either. I was putting in all the necessary work, so I thought. I was reading an average of 4 success books a month, reciting daily affirmations, attending workshops and seminars and always attempting to be mindful of what I was thinking. And I have to admit, that always attempting to being mindful of what I was thinking was wearing me out. I even went back to school and got my master's degree thinking that more education was the key. I was constantly searching for that 'thing' that would unlock it all. During this time, I remember a friend calling me and being so excited about "The Secret" which basically deals with the Law of Attraction. I remember going straight to the bookstore and buying the DVD. I watched it several times and I remember thinking, okay; I get it however it just feels like there is something missing. I get the Law of Attraction however what's missing here? I also had the same reaction when I got my hands on the "Pass It On" DVD which was another Law of Attraction DVD. With all this, success and happiness still were elusive, and I remember the exact moment when I really began doubting myself and my abilities and started believing that maybe a successful and happy life just wasn't the life I was intended to live.
And then my break-through happened and it was totally sweet! Why was it so sweet? Because I had identified what was blocking and sabotaging my success and happiness for all those years. I structured what I had learned and tested it on a small group of individuals to see if the results could be duplicated and their results were just as phenomenal. I put together the course material along with the workbook and created the, "Inside Out Intensive: The Psychology of Success" program. For years, the information was taught to a private group of clients who were willing to invest in themselves and commit themselves to their success and happiness. This course came with a hefty price tag however, everyone who attended walked away with exactly what they needed and still to this day, they are still reaping the results of the changes in their thinking and behavior.
This use to be private and available only to those who were willing to pay heavily for it but now you can have access to the entire course for a fraction of the cost. This is not some close your eyes and visualize your success or just think positively mindset hack and if that's what you are looking for, then this is not for you. However, if you are truly ready to change your life and not just feel better for the moment but be better for the long term, then enroll now and let's get to work. You will be taken to the root of what is preventing you from living your best life and then empowered to move beyond it. There is no upselling or need to purchase additional modules. No information is withheld forcing you to have to purchase more.
Once enrolled, you have access 24-hours a day 7-days a week so you can complete the course at your leisure. All the information is presented in a clear and concise manner. The course consists of a workbook created exclusively for the course content, videos, MP4 files and downloadable exercises to provide you with the reinforcement needed.
Also as a bonus, I periodically upload new content exclusively for you to have access to for no additional cost to you. I am not saying this is the last course you will need to take; however, I will say it is the first course you should take because everything you do after this will have a totally different meaning for you. Enroll now and get on track to start living your best life!
Why should you invest in this?
Because you are worth it

Because past hurts continue to haunt you

Because there are barriers blocking your success

Because you are repeating the same cycles over and over

Because you are getting the same results no matter what you do

Because you are ready to change your life and circumstances
Testimonials - Here's what they're saying about the Inside Out Intensive
"Being able to go through the program at my own pace and time was a tremendous plus for me. With my hectic schedule, I was able to log in anytime I was ready to. If your life is busy and you want to go to the next level, this is the program for you. It's convenient and it's powerful." M. Douglas
"The content was so on-point. Not only did I learn what was holding me back, I was able to do what was necessary to move beyond the behavior and thinking that was preventing me from successfully moving forward. I totally recommend this intensive" C. Franklin
"I attended a workshop similar to this and the cost was over a thousand dollars to attend. The information presented by Mr. Alston is presented in a clear and concise manner and for the $349 price tag, it provided more clarity and understanding than the workshop I attended that was 3-times the cost. Awesome Program!" P. Williams
"When I think of my encounter with Mr. Alston, my first thoughts are IMPACT and transformational. For the past four year. He helped me to identify what my struggles were, where they came from and what I needed to change to the things. As a result, I immediately signed up four new clients. I am making money now and my mindset has changed. More importantly, I have taking power over my life and am feeling my best." L. Tomika, Author, Coach and Host Power of the BE Experience
"Mr. Alston's program is just amazing. I have been able to take the tools and strategies and not only apply them to my personal life, but also to my professional life and my business has exploded. If you are ready to change your life and embark on a journey of success, his program is a must!" D.R. Tyrone, CEO & President of First 21 Days, Inc.
"Order this program right now! You will not regret it. The $349 investment will pay for itself over and over for years to come. The information provided in this intensive and how it's laid out is perfect. Being able to access the program 24 hours a day/ 7 days a week is perfect. Also, having the workbook as well as the exercises cements what is being taught. Excellent tool for breaking habits and removing barriers." W. Thompson
Your Instructor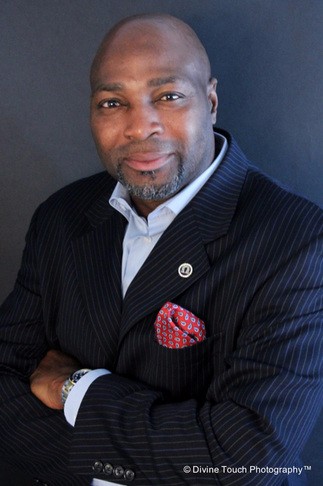 Over the past three decades, Mr. Alston has assisted thousands of individuals and organizations with creating and sustaining true permanent change and success. He is a published author, certified master coach and trainer and a certified NLP (Neuro-Linguistic Programming). His insight into behavior and decision-making, effective communication, implicit/explicit biases and emotional intelligence is sought after by individuals and organizations alike.
His intrinsic approach to modeling excellence and self-mastery is what makes him one of the most sought-after coaches and trainers today. Now, you get to have Mr. Alston as your personal coach and trainer.
Course Curriculum
Welcome
Available in days
days after you enroll
Modules
Available in days
days after you enroll
You Did It! What's Next?
Available in days
days after you enroll
Frequently Asked Questions
When does the course start and finish?
The course starts now and never ends! It is a completely self-paced online course - you decide when you start and when you finish.
How long do I have access to the course?
How does lifetime access sound? After enrolling, you have unlimited access to this course for as long as you like - across any and all devices you own.
"Success isn't just luck; it's also preparation." K.L. Alston
Isn't it time you stopped wishing for success and started preparing for it? Get started today!
This course is closed for enrollment.